SUB-BOARDS
BOARDS IN Advertising & Affiliations
Any sites wishing to affiliate with us, please post within this board. Ensure that you read our rules before you post however.
If you are posting up your advertisement and we have not posted ours on your site, then please make your post within this board so we know to link back.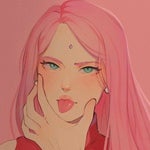 If we have already posted our own advertisement on your site, you are welcome to post your site's ad here. Please bear in mind though, should any site be found posting their ad here when ours is not on their site; then their site ad will be deleted and not permitted to be posted again.
Advertising & Affiliations
Yoshiko

May 27, 2016 15:34:44 GMT -5

Yoshiko

May 27, 2016 15:34:44 GMT -5

1,870 views + 0 replies
| | | |
| --- | --- | --- |
| | | 2,261 views + 0 replies |
| | | |
| --- | --- | --- |
| | | 3,818 views + 0 replies |
| | | |
| --- | --- | --- |
| | | 1,111 views + 0 replies |
Empress

Aug 4, 2015 20:52:51 GMT -5

2,086 views + 1 reply